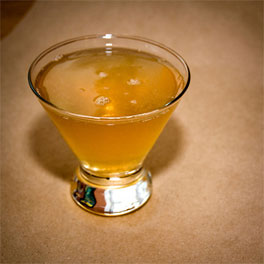 Poor Bastard - Bronx
2 part gin (Seagram's Extra Dry)
1 part sweet vermouth
1 part dry vermouth
1 part orange juice
Give this all a good shake and then serve in a low-stemmed martini glass, preferably not plastic, you rube.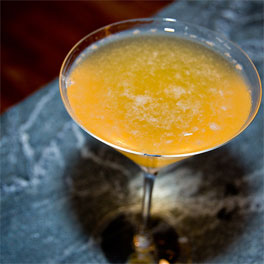 MB - Bronx (aka "Riverdale")
2 parts gin (Plymouth or Boodles)
1 part Cointreau
1 part sweet vermouth
1 part dry vermouth
1 dash orange bitters*
This should be lightly shaken, or aggressively stirred for those sporting a stick, and then served up. No garnish is needed, especially if you're prone to spilling while staring a good pair of collarbones.
*MBartender reviews of orange bitters is in the works