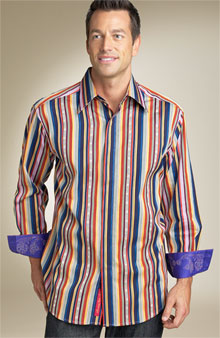 Q: Hey MB--I always enjoyed thinking about buying something from Clark's Register--now they are gone. What happened?
--Ray

A: What happened is the owner died in 2004. The new owners did not have John Clark's aesthetic or vision and the store slowly started circling the drain. They consistently lost money, couldn't find investors, and finally euthanized it two weeks ago.

It's too bad, because Clark's Register carved out a niche that no one was really serving. Once, the store subscribed to the very sound principle that you can never have too many white shirts. Unfortunately, that evolved into a far more diabolical belief system: That you can never have too many Robert Graham shirts.