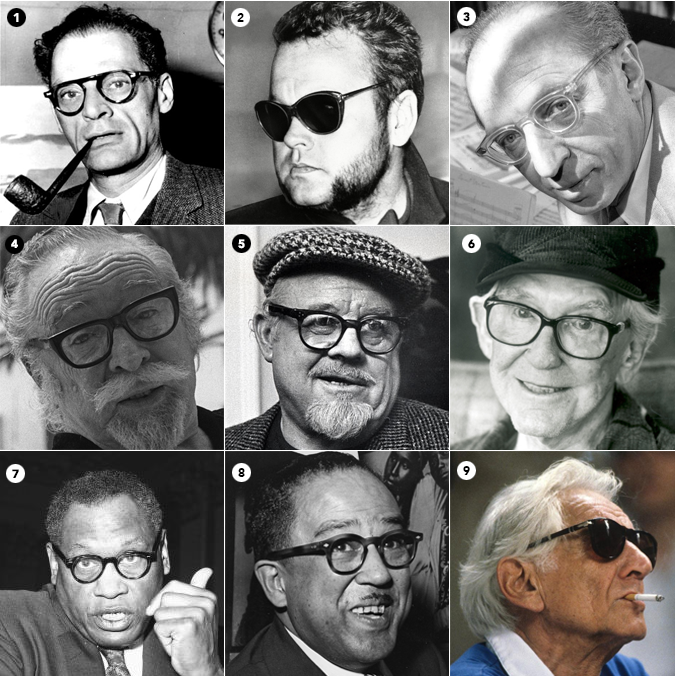 Tony Bertucci.
(This contest was easily the most difficult of the nine we've run. Thanks to the entrants who reminded us of who they all are. We could not have done it without you.)
Tony successfully identified the bespectacled or sunglassified MBs in the 9th Kind-of-Annual Allyn Scura Eyewear Contest:
1. Arthur Miller
2. Orson Welles
3. Aaron Copland
4. Dalton Trumbo
5. Burl Ives
6. Burgess Meredith
7. Paul Robeson
8. Langston Hughes
9. Leonard Bernstein
Tony also nailed the tiebreaker question. "What do they all have in common?" Answer: they were all on the Hollywood blacklist.
Tony won the contest because he had the good fortune to have his entry randomly selected, as were the two runner ups, who will receive a Magnificent Bastard tie of his choice (2nd place) and a Secret Agent Belt (3rd place). Or they can also choose our very populuar Minimum Viable Wallet.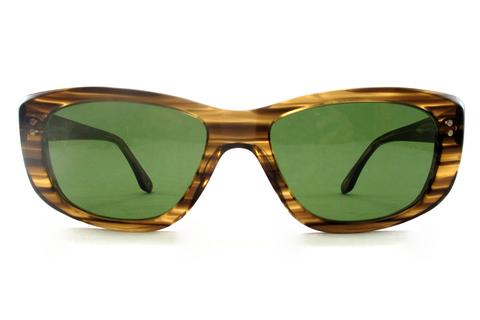 Tony, enjoy your new pair of Allyn Scura frames. We always recommend the legendary Legend, or the ASE Angelo, our all-time favorite sunglasses (and we own several dozen). Alternatively, you can put your $125 credit towards a pair of Allyn Scura's vintage frames, like these Bollé glacier mountaineering frames we recommend using for skiing, too. It's your choice.
Thanks to everyone who played and if the world doesn't end between now and next February, maybe we'll see you again for the 10th Kind-of-Annual ASEC.