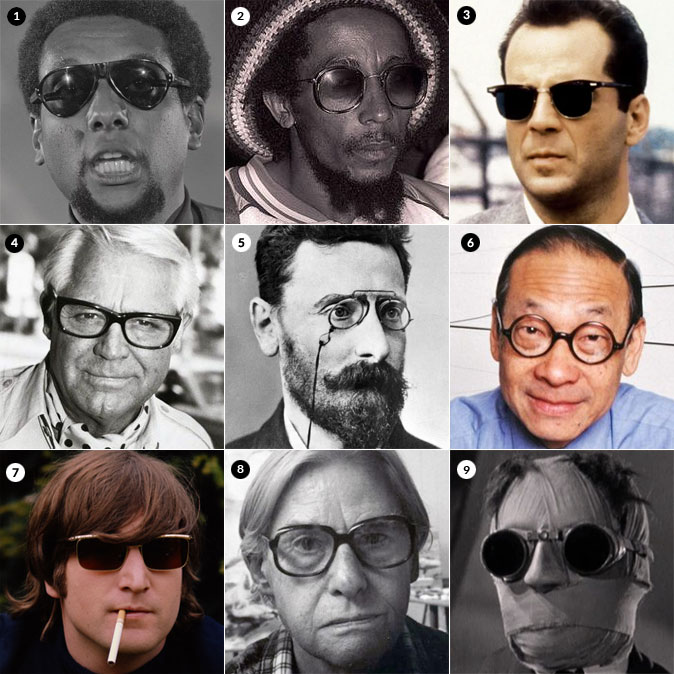 Welcome to the 8th Kind-of-Annual Allyn Scura Eyewear Challenge, sponsored by our all-time favorite eyewear and sunglass outfitter, Allyn Scura.
THE CHALLENGE: Identify the nine bespectacled or sunglassified MBs above and you will be entered to win a pair of Allyn Scura frames ($175 value) or a $125 credit you can apply toward any vintage frames Allyn Scura carries. It's up to you. And same as last year, we're adding a couple of MB sweeteners. The runner up gets a Magnificent Bastard tie of his/her choice and 3rd place gets a Secret Agent Belt.
To enter simply fill out the form located here with the names of the men pictured, and, in the event of a tie, what they all have in common. One entry per person. USA only. Good luck. The deadline for this contest is Friday, April 6 at midnight CDT.