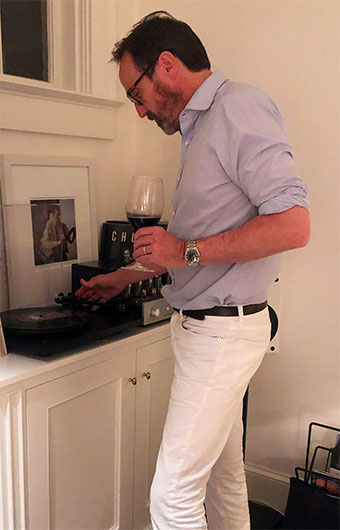 We're on the hunt for true white 5-pocket corduroy and recently landed on Sid Mashburn's pretty great site. Tucked away at the bottom of his white 5-pocket corduroy page is this gem of a take on white jeans:
"I find white jeans as versatile as blue jeans, and in fact many times more. And it doesn't matter which kind of white jeans ... our version or Levi's or selvedge or even white 5-pocket cords in a 14-wale corduroy. I love 'em all, wear 'em all, and keep 'em stocked in our shops. For me, white jeans are a year-round thing."
While Sid is in Atlanta and we're in Minneapolis, we agree: they're a year-round thing.
Here's a pic from one of our staffer's closets, who's been advocating this for years (like us).
P.S. No, we didn't end up buying Sid's pants. We have a rule against button-fly — it's too much work to take a piss and we're extremely lazy and drink a lot and have to piss a lot — so we're still looking.