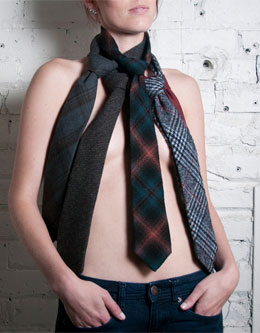 Eighty years ago today, America ended its disastrous bout of enforced sobriety and made it legal to get shitfaced in public with strangers again. Prosperity followed.
In honor of Repeal Day, we opened a fresh bottle of Bulleit and starting drinking MBs. By the third round, we figured we should spread the Christmas cheer and have a contest. Here's how it works.
Go to our Twitter feed — @magbas — and retweet our tweet about drinking MBs on Repeal Day.
Then fire off an email to shop@magnificentbastard.com with your address, and one of our offshore customer service elves will send you one of our Made in USA Disposable Letterpress Beverage Shields. You'll be automatically entered in a drawing for a free tie from our new shop.
The contest is in effect until 3PM, Friday December 6, Central Time. At that point, we'll pick a winner from one of the qualifying entries, and one lucky winner will get his or her choice of tie.
Prost!