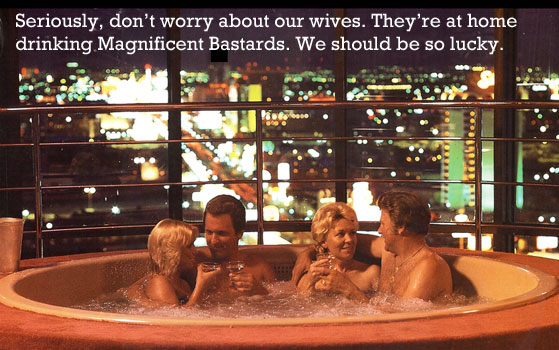 If you want a shot at a year's worth of free Magnificent Bastard Morning After Roast coffee -- a $495 value in all -- time's running out. All entries for our contest must be submitted by Monday, June 14.

The deal: create an homage to the MB Cocktail and send it to us. It could be anything really: a joke, a sketch on a bar napkin, whatever. Need inspiration? Here are a few samples below:

SAMPLE REVIEW
The Magnificent Bastard cocktail is foolish, even vile, but there's a certain nobility about it too. The MB cocktail is never mercenary. It's in search of an ideal. It has intellectuality, not mere sensuality. It is part of the irony of its fate that it is punished as much for its virtues as well as its vices. No, wait, that's Emma Bovary. The MB cocktail is just a really good drink. It's not as easy to make as, say, a Coke, but once you've tracked down all the ingredients, it's pretty easy. And here's a tip: There is no good way to pour 1/8 oz. of Laphroaig into a teaspoon when you're drunk. Or even when you're sober, unless you're a heart surgeon or something. So call your friends up and make them eight at a time. That way, you're using an ounce of Laphroaig, which is much easier to measure. Plus, you'll have eight times the fun.

SAMPLE HAIKU
Third MB cocktail
Artfully dishevelling
My sobriety

SAMPLE SAT ANALOGY
1.) SCOTCH : BOURBON : :

(A) Ed Hardy : Toolbags
(B) Grenadine : Bitters
(C) Sonny : Cher
(D) Apples : Apfelkorn

SAMPLE IMAGE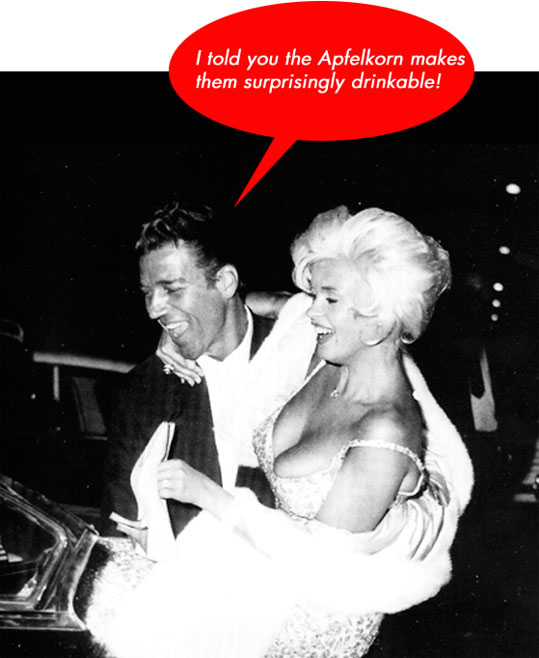 So go ahead and send us something.