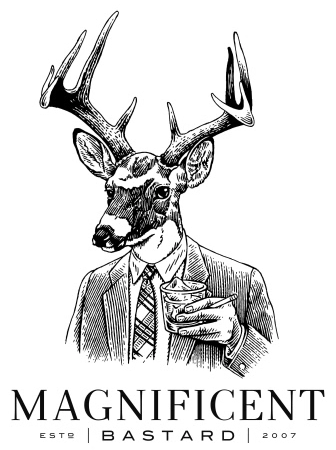 Friday, April 20, 2018
editor@magnificentbastard.com
POURCAST
BETA
Sidecar
2 parts Germain-Robin Craft Method brandy
1 part Cointreau
1 part fresh lemon juice
Lightly shake with ice, then pour into a ice-filled rocks glass. Based on your tastes, brandy choice, and strength of the lemon juice, you should adjust the Cointreau and lemon juice to find proper balance.
---
In-Depth Sidecar Coverage:
Bridge the Summer-Fall Cocktail Gap with the Sidecar
×
Currently in
Minneapolis, Minnesota

49° Clear/Sunny

Feedback? editor@magnificentbastard.com
recent posts
---
ask mb
Got a style question? We're all ears. And antlers. Ask away.
---
tip mb
If you know about something you think we should know about, let us know (so we can pretend we knew about it all along). Send a tip.
---
features
---
channels