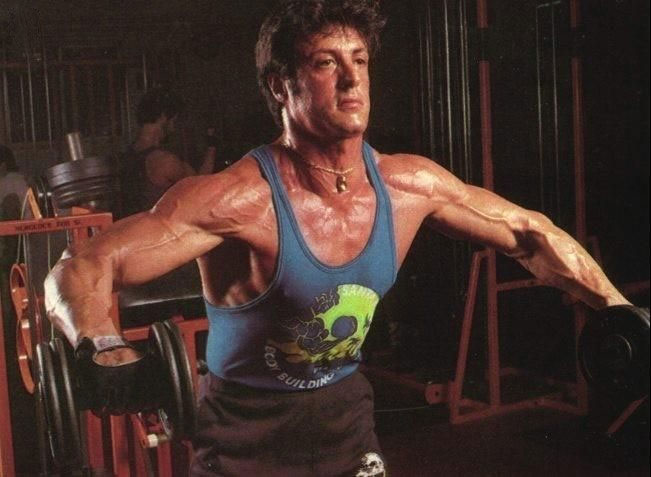 Q: Big fan of your posts. I love your products too. The Emperor's Tourniquet is the best tie in my closet for sure.
So, I hit the gym pretty regularly, it's not as classy as JFK and sailing, but then not all of us own boats and horses. The appalling apparel worn by most men to the gym makes me nauseous (baggy shorts and low cut tank tops - the ones that have armpit holes which show the entire torso). Anyway what are your recommendations for gym clothing and shoes that are acceptably MB and yet functional enough (sweat wicking)?Against my initial apprehensions I am considering some of the men's gear from lululemon - what are your thoughts on the clothing on their website?

—TJ
A: Good question. At Complex.com, they advise that "wearing gym clothes out in public" is a major mistake. We take that philosophy a step further. Or maybe even a dumbbell lunge further: Wearing gym clothes in the gym is usually a mistake too.
What makes a man think that because he's working up a sweat his style gets to take a break?
We're not sure. But what we do know is that many men who would never dream of dressing like a toolbag in the office or a bar find bandana headbands, deep armhole tank tops, and over-the-knee polyester mesh shorts perfectly acceptable as long as they are within 50 feet of an elliptical trainer.
That's incorrect.
You're showing the right instinct with that lululemon site, at least in terms of its emphasis on dark, solid colors and clothes that fit closely without getting too clingy. But following our foundational principle of organic materials, we look for workout wear made from merino wool, which we aren't seeing there.
Because no one has ever seen a sheep on a treadmill, or even doing anything except standing still on a hillside, people don't necessarily think of wool as being a good material for the gym. But as lazy cyclists have long known, wool wicks well and doesn't stink even after repeated usage.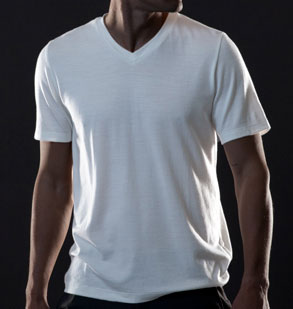 Outlier makes our preferred gym shirt, a v-neck short sleeve of 100 percent Merino. Unfortunately, they're currently sold out. We're taking that as a good reason to skip the gym for a while, but if you're feeling more ambitious than us, here's two alternatives: The Wooly Clothing Merino, made in China, and the Rambler's Way Cross Neck Tee, made in the USA.
Finding all-wool shorts is difficult. These days we're settling for this wool blend version from Smartwool.
With shorts, though, we're not as concerned about the materials as we are about some general guidelines. Namely, no stripes and no mesh, and leave any pair that gets within 3 inches of the top of your kneecap to that guy by the weight bench who looks like Guy Fieri's ripped twin.