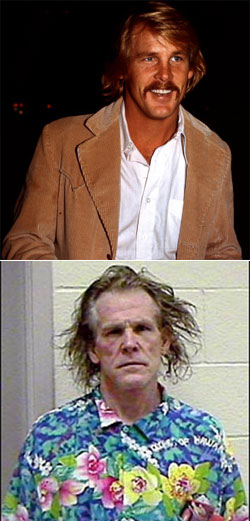 Q: What's the difference between artful dishevelment and not trying? I can't seem to get the technique down, because I either end up looking like a slob or I'm trying too hard. Please enlighten me, MB.
--Mike

A: Mike, for questions like these, Nick Nolte usually has the answers.

Top: Artful dishevelment.

Bottom: Not trying.