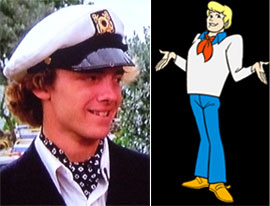 Q: Am I a dork because I really want to start wearing an ascot? I'd like to think it would make this bastard even more magnificent.
—MJ

A: MJ, this is like being at the 2008 Summer Olympics, jumping off the springboard and trying a reverse 2½ somersault pike. With such a high DD (degree of difficulty), yes you might nail it (like Fred from Scooby Doo), but you're more likely to hit your head and require stitches (like Danny Noonan in Caddyshack).

Ascots are one of those things where the following MB rule is applied: If you have to ask, forget about it.