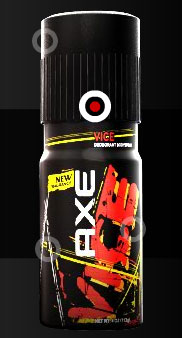 Q: My roommate wears Axe by the pound. He just won't stop! He says what else is cheap and smells good. I say Chanel Platinum, he says still too expensive. What product can you recommend for the ever so rank Axe crowd? (P.S. I read your page more than I read email.)
—Eric

Eric, it's not really a product, but here's our recommendation (for you): sublease. We understand Craigslist works great.

We're not fans of cologne per se, and certainly not the low-rent Axe line. There is fragrance in so many other things these days that we think it's overkill to apply a separate product (as anyone within 20 paces of your roommate would certainly agree). If you like the hints of sage, rosemary, geranium, and lavender in Chanel Platinum, then we recommend trying the more understated approach of the aftershave balm instead.

As far as your roommate and the rest of the "ever so rank Axe crowd," when you start spraying Axe it's like getting behind the wheel of a minivan: you're too far gone for help.