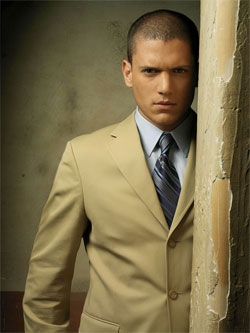 Q: What's the word on beige suits? I think they're pretty tough to pull off, but I'd say it can be done. I really like this one (although I'm not a fan of the 3 buttons). Where could I find this one with two buttons?
--Christopher

A: This looks more like "khaki" to us, and they're not difficult to pull off at all. Just not now as we head into winter. Wait until baseball season starts again.

Unfortunately you'll likely have to wait until then to pick one up as they've disappeared off the sale pages, but Theory usually makes a good one.