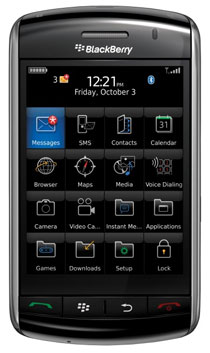 Q: Do you hate the Blackberry Storm like I do?
--Deborah

A: Well if you've been here for a while you know our stance on the iPhone, so you can probably guess what we think of an iPhone impersonator from the maker of the ultimate toolbag communication device. The "Storm" feels like a middle-aged dad trying to be "cool" and "hip" like his high school son/daughter, but ends up only embarassing the hell out of everyone.

Overheard at the office:

"Says here 'Upload to flickr.' What the fuck is flickr?"