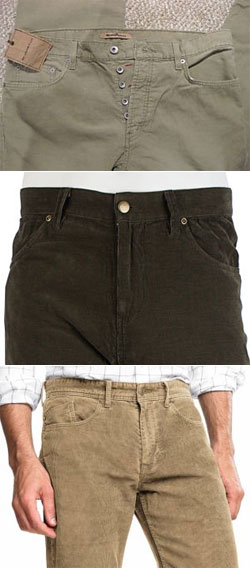 Q: Corduroy pants, yea (suggestions?) or nay?
--Nathan

A: Corduroy pants are staple of any fall wardrobe. Wear with confidence. Except, of course, for cordarounds. Here are three brands we've worn the cord right off:

Top: John Varvatos. Unfortunately these are a little difficult to find at the moment, but worth the search. Try eBay.

Middle: Barney's Co-Op. Barney's Co-Op house brand stuff is really good and these five-pocket cords are totally worth $125.

Bottom: Banana Republic. This isn't exactly inspired on our part, yet for $60 Banana cords never disappoint.