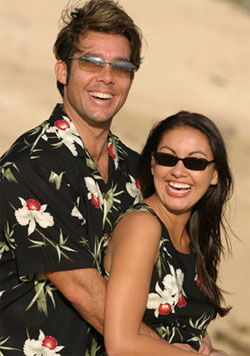 Q: My aunt and soon-to-be uncle have chosen the following dress code for their wedding:

"Nice shorts or slacks and Aloha/Hawaiian shirt and flip flops or comfortable shoes."

This might be the most un-MB thing I have ever heard. Do I have ANY options? Other than disowning?
--Pat

A: Suck it up, complete the outfit by draping a camera around your neck, and send us photos. We want to see the bride and groom's matching Hawaiian garb.