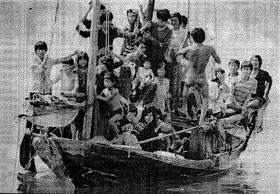 Q: If you have nasty feet and shouldn't be wearing sandals, what do you recommend with shorts? Some Pumas with low socks? Thanks.
--Chris

A: Over the last three decades, thousands of Vietnamese immigrants have journeyed across oceans in boats we'd be afraid to board in a wading pool just to make your feet presentable in sandals. Get a pedicure! And if you think that sounds kind of girly, do you know who else gets pedicures? Lions! Well, circus lions anyway. And if it's man enough for them, it's man enough for you too.
And what if you have some kind of physical deformity a pedi can't cure? You're on the right track. We prefer anything vintage from Puma, Tretorn, Adidas, with no-show socks or none at all. You'd have a hard time going wrong picking just about anything from Classic Sport Shoes' Adidas Originals page.