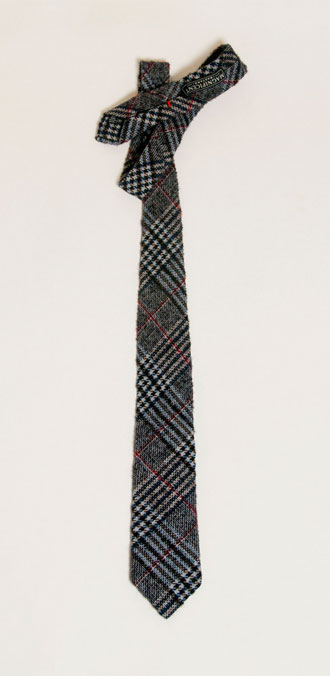 Q: Hey MB! I'm going to buy your Buscemi tie tomorrow and wanted some simple advice. I was going to buy a shirt from Deo Veritas but was unsure what would go with that specific tie? I've been a longtime fan and always practice MB principles.
Thank you in advance,
—Jason
A: Much more so than our other ties, the Buscemi is a statement piece. Given the principle that the number of statement pieces per outfit should always be less-than or equal-to 1, the rest of your look should be quiet, a canvas on which the Buscemi's off-kilter charisma can shine.
In other words, we recommend it on a solid. But not just any solid. You want a distinctive play on texture here, pitting the yin of the tie's nubs against the yang of smooth, tightly-woven shirting. This leads us directly to the Thomas Mason broadcloths in white, baby blue, or light pink.
Be sure to opt for the sewn collar and mother of pearl buttons. It will add up to a fairly hefty $139, but it's 25% off through Feb. 28.
And take note re: the Buscemi. While we're having reinforcements made, there are just a few left from our initial production run. If you want to avoid delays, order it sooner rather than later.