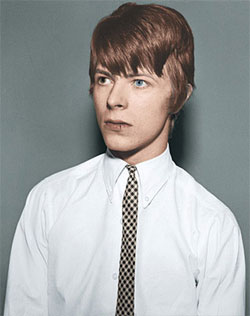 Q: I know you hate the skinny tie, but you can't deny that it's still in fashion (you said way back in 2008 that it was dying). Prejudices aside, what type of collar do you think goes best with the skinny tie? I like the windsor but it might be too eccentric. The spread collar might be good, or it might just depend on the collar size as a whole. I would hope not to get a sarcastic, snide response, but I might not be so lucky with this specific question.
--Sam

A: Sam, if you're looking for polite and cordial answers to style questions, you've come to the wrong place. Check askandyaboutclothes.com. He is a nice guy.

Anyhow, yes, we can deny the skinny tie is still in fashion. They're featured at EXPRESS, which is a clear indication of this look's location on the trend curve. If you still insist, a Windsor/spread collar only works for a Windsor knot, which would look completely ridiculous when tied with a skinny tie. For the EXPRESS look -- "ultra-modern" and "fresh and fearless" -- go with a traditional point collar and four-in-hand knot.