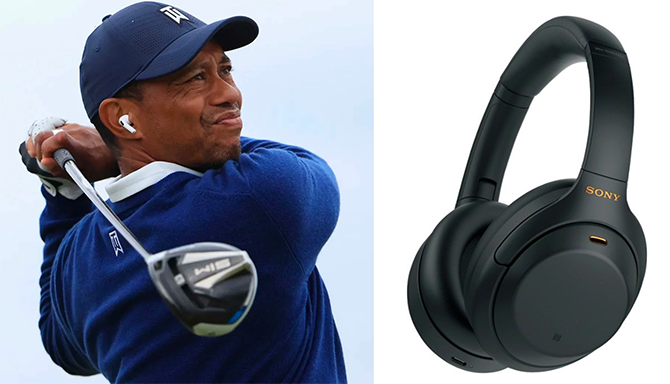 Q: Have you got any recommendations for a stylish pair of headphones? I'm trying to avoid anything toolbaggy like AirPods.
—Conor
A recent MB study has revealed exactly what you claim, Conor: AirPods are a leading toolbag indicator, behind only reflective sunglasses, backwards baseball caps, and mock-necked anything.
It's almost as though they've unleashed a dangerous and virulent toolbag variant. We've seen golfers at the club playing with them and having conversations while they're hitting a shot. We're not making this up.
As for a recommendation, perhaps our favorite purchase of 2021 are the Sony WH-1000XM4s. Your music and podcasts will sound terrific in them, but what you'll love most is the noise-cancelling technology that turns off the cacophony: the airplanes, the leaf blowers, the neighbor's dog, the kids across the street screaming "Lemonade!", and most importantly: that fucking guy on a call with AirPods.