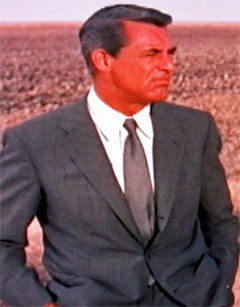 Q: I am the officiant of a wedding at the end of July, the ceremony will be held in the mountains at around 5pm, and I'm having a hard time deciding on a black or grey suit. Any quick suggestions? Also, shirt/tie color combinations would be very helpful. Thanks.
--Mackenzie

A: As a regular attendee, we'd argue in favor of khaki. But since you're the guy reading the vows the objectives are:

A. to not overshadow the groom, and
B. to not be mistaken for a priest

That leaves grey as our recommendation, with white shirt and neutral tie. Think Cary Grant in North by Northwest.