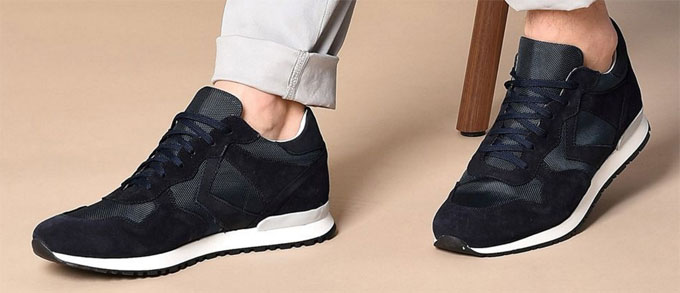 Q: You've been a big fan of "8" brand clothing over at Yoox, and I agree it's great bang for ze buck. But what do you know about their shoes? Kind of digging these sneakers. Might be hard to pass on for $100.
—Joe
A: While we don't have as much experience with 8 shoes as 8 clothes, yes they seem equivalent in terms of bang for the buck. Two years ago we recommended these 8 Denim Sneakers as an MB Deal of the Week and we'd recommend them all over again if they were still in stock.
As for those joggers, they're now marked down to $89 and you better grab them before we do.
Side note: We've long suspected that 8 was the YOOX in-house brand, and despite a flat-out denial from Omar from Customer Service, we can confirm that 8 is in fact a trademark of YOOX NET-A-PORTER GROUP S.P.A., serial number 79186766.
(This fact should not diminish in the slightest enthusiasm for 8 stuff.)