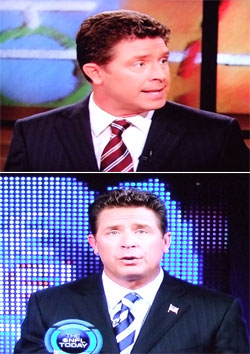 Top: Dan Marino on HBO's Inside the NFL with a clear lapel.

Bottom: Dan Marino on CBS's The NFL Today with the most post-peak and grossly unfashionable of all accessories: a US flag lapel pin. (Larry Craig wears one. 'Nuff said.)

Bonus points to Marino for the similarly askew tie knot. Dude swings to the right.