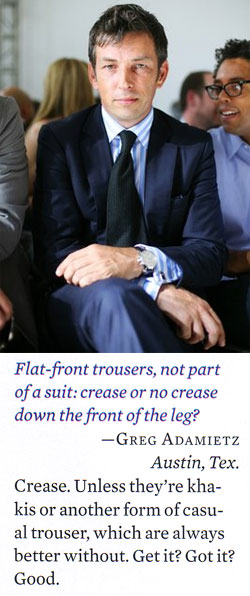 Esquire is down the list of our favorite men's mags, and Fashion Director Nick Sullivan doesn't help matters with his condescending, bad advice. At magnificentbastard.com if we're wrong, we'll at least be wrong with a joke and maybe some light profanity.

In any fucking case, MB endorses no crease on any pant, even suitpants (except a tuxedo), unless you're old. Otherwise they violate the none-too-neat principle we're always aiming for.

Greg Adamietz of Austin, TX: you've been wronged.