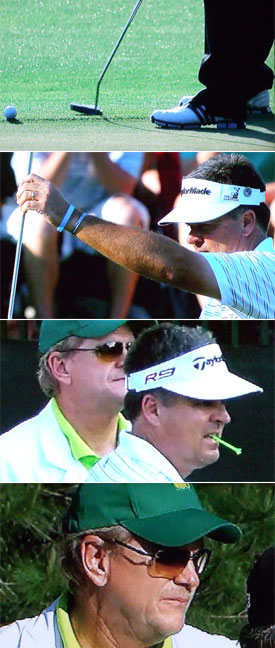 Yesterday Kenny Perry nearly defied all odds and became the oldest (and least stylish) man to win a major. But, alas, no:

From top to bottom:

* Split hem pants with the equivalent of running shoe golf shoes. Leave this European-style pant hem to those who can execute it, like Ian Poulter.

* Excessive wrist, hand, and visor accessorization. Wedding ring negatively affects grip pressure.

* Plastic green tee. No joke! Gross violation of the principle of organic materials.

* Toolbag caddy Fred Sanders. Seals the deal.

Winner? Angel Cabrera.