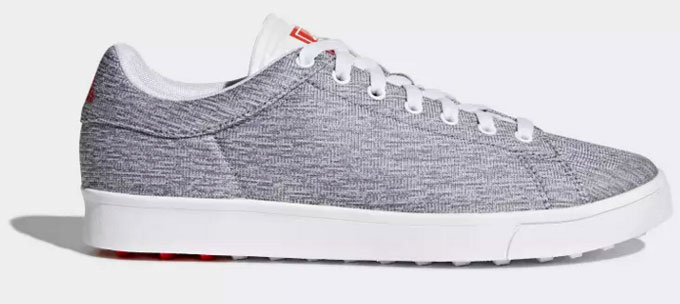 The golf shoe marketplace has been MB-hostile at least since the Clinton administration. His running shoes may be to blame, but the athletic aesthetic is now almost completely dominant, with elastic eyelets, neon spikes, and split soles, which one reviewer says, "makes the feet feel activated, the shoes certainly put a spring in one's step."
It begs the question: Do you want to be the medalist of your foursome or dunk on them?
Thanks, Clinton.
Even the names, we're not sure if they're golf shoes or forthcoming Space X rocket boosters:
Ignite PWRADPT <-- not a typo
Cutting straight through the toolbaggery like a stinger 3-wood is the simple streetwear style of the Adidas adiCross Classic. Adidas even relegated the three stripes to the heel notch, which may be obscured if you wear pants. We haven't been this excited about a new golf shoe since the Adidas "Invader" launched in 2002. Highly recommended.
Fit tip: As is always the case with Adidas, these, too, run one size small.