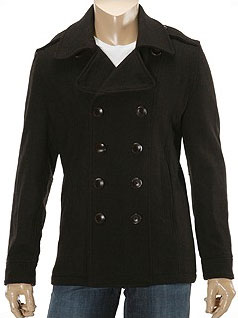 As regular readers know, this season we've been on the hunt for the perfect peacoat, ordering about 8 or 9 of them, and they've all been returned.

We're fucking cold!

The worst of the bunch by far was this Michael Kors travesty. Fit like a goddamn smock and made in China (imported!). The guy has absolutely no business holding court on Project Runway.

Anyhow, our last best hope is this very affordable version from one of our favorite outerwear sources: Spiewak.