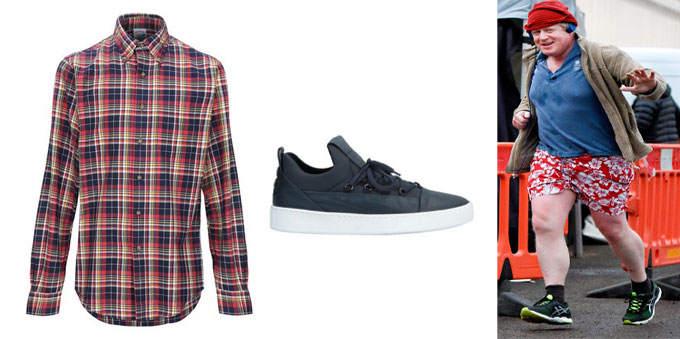 DEAL 1: In our MB Build series from earlier this year, we bought the client four shirts. His favorite was the white NOS Jacobs by Marc Jacobs for Marc Jacobs we had in our warehouse for over a decade. But a close 2nd was a Brooks Brothers plaid from YOOX. We got the last one in February, but it's back in stock in several sizes and just $59. Fits true to size.
DEAL 2: Later, when we bought our MB Build client shoes, one pair he threw back was these Alexander Smith tennies. His loss was our gain, as we kept them, and have since become huge Alexander Smith fans. Quirky and different in an authentically British way — as opposed to Boris Johnson's TTH way — this brand is our most important discovery of 2019. Once $229, they're just $52, and while we're unapologetic Anglophiles, we'd punt the lot you'll like them as much as we do. Fits true to size.
UPDATE 8/21/2019: Since we posted this, that sneaker model has sold out of everything except size 9. If you're another size, check the rest of Alexander Smith's inventory.